Hi there,
My name is Francis Timpone, and I'm the owner, designer and creator for Mooideko Crafts.
I have been doing arts and crafts since I was very young, and recently I made the decision to make it official and launch my own site to have a showcase for my creations.
My passion is creating unique, beautiful, custom items that can brighten up any space or be given as a thoughtful, personalized gift. I make original custom-designed jewelry, cards, 3D card-stock sculptures, reverse canvas, and much more. If you don't know quite what you want, I can help you design the perfect item. I also do customization of wedding accessories, birthday and event decorations, wood signs, decals of any size, etched glasses and tumblers, shirts, plates, chargers, basically anything that will stand still long enough for me to customize and has a place for your name!
Besides these crafts, I am a wife, mother of two, Jazzercise Instructor, Business Consultant, master-fixer, and in the very near future Silhouette Instructor (I'll keep you posted on that!)
Take some time to look through all the unique, handmade items in my pages and keep an eye out to take advantage of coupons and specials that will be posted from time to time! If you don't see exactly what you are looking for, just send me a message and I can help you design anything you want.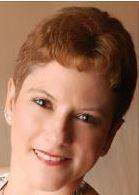 Francis Timpone
Founder & Owner